Windows And Doors Financing California
Best Exteriors helps our clients implement their home improvements projects by offering several financing options. We also work with two clean energy assessment programs, including Hero and Ygrene. These programs do not include subscriptions, and in addition, they are very affordable. This creates comfortable and calm conditions for remodeling. Also, thanks to our cooperation with Synchrony Bank, you can receive up to 25 months of interest-free loans. Here are some additional details for each of our funding options. To apply, contact your sales representative at home consultation.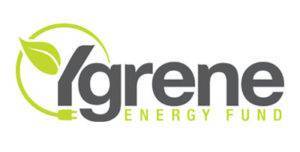 Payments Types Accepted:
Along with our previously mentioned financing options, we also accept the following payment methods:
Cash, cashier's check, and certified personal checks are also accepted.
Financing Options:
We currently accept two Property Assessed Clean Energy (PACE) programs that require NO down payment and are easy to qualify for, as well as one bank that also offers up to 25 months of interest-free loans. Read more about the qualifications below.
To apply, speak to your sales representative during your in-home consultation or fill out the online form today to get pre-approved.
Ygrene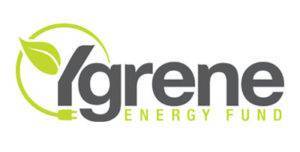 Ygrene is one of the many PACE programs that helps home owners make their renovating process easy and affordable. This program can be used for energy efficiency, renewable energy, water conservation and storm protection improvements. It offers 100% financing with no down payment or minimum FICO score requirements. The eligibility is based on your home equity and ability to make payments. Projects are incorporated and repaid as part of your property taxes. The cost of the project can be spread out over the term of up to 30 years. If you sell your home, in some cases, the payments are transferred to the new homeowner leaving you with no further repayment obligations.
Eligible Window and Door improvements that qualify for the Ygrene program:
Additional building openings to provide natural light
Awning, Exterior
Awning, Retractable Exterior
Door, Energy Efficient Exterior
Glass Doors – French
Glass Doors – Sliding
Light Tubes
Patio Covers
Shutter, Exterior
Skylights
Sunroom
Windows
Window Film
Window & Door Blinds, Interior
Window & Door Shutters, Interior
For all PACE eligible residential improvements, reference the following link https://ygrene.com/eligible-improvements/california
All copy rights are reserved by Ygrene Energy Fund.
Home Energy Renovation Opportunity (HERO)
Home Energy Renovation Opportunity(HERO) is another PACE program that offers financial assistance to home owners. It was specifically designed for home owners in need of improvements that provide energy efficiency, renewable energy, water conservation and hurricane protection.
Under this program home owners are able to finance multiple home improvement projects with a fixed interest rate. There are no application fees or down payments required. Approval is based on the available home equity, household income and debt payment history. With this program, our customers can get financing for up 25 years and the fixed interest may be tax deductible. The repayments are registered under property taxes.
Some qualifying improvements for HERO include:
central heating and air conditioning
duct replacement
cool roofs
solar panels
high efficiency toilets and fixtures
artificial turf
drought tolerant landscaping
All copy rights are reserved by Renovate America Inc.
Synchrony Bank
Synchrony Bank offers credit card loans with no interest for up to 25 months. After the promotional pay period is expired, an interest rate of 26.99% will be charged to the account until the credit card is paid in full.
What you need to apply:
all applicants must reside in the United States and be at least 18 years of age
need two forms of IDs. If using a joint applicant, the applicant must be present with his/her two forms of IDs
provide all forms of income, bonus, commissions and investments. Need to include child support, alimony, etc.
Get Pre-Approved Today
Online Special: Buy One Window Get One 50% Off! or get $1000 off siding installation.
*7 windows minimum. Offer Expires December 1st
Request a free no-obligation quote & expert advice NOW.
all communications are private and not shared with other parties.